A Haunting at Mill Hill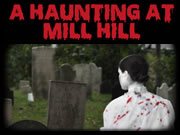 Among the crooked stones of Mill Hill, the ghostly entities are waiting to share their stories of death, murder, destruction and mayhem. Norwalk mobster and murder victim, Luigi Apicella and rabies victim, Myron Olmstead, will be a couple of the ghosts you will meet from Norwalk's colorful past. All the stories are true and researched by local historians, Madeleine and Ed Eckert.

Watch your back, as you make your way through the graveyard… new ghostly thrills will await you! Local haunted house and special effects experts Greg Kling and George Holomakoff have joined the Haunting team to incorporate a few bone-chilling surprises! Buy Tickets Early!!! Limited space available!!!
Latest Reviews
There are no reviews for this listing yet!