Hometown History Tours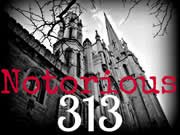 Founder Karen Risko invites visitors to the Murder City with her offer of the 313 Notorious Crime & Ghost Tour as a bus tour or a walking/people mover tour. Guests explore the murders and paranormal activity in the business district of Detroit, including the former location of the Wayne County Morgue and the site of Harry Houdini's final performance.

Offers public and private Detroit city tours, step on guide service, transportation/tour coordination for conventions and conferences. Also home of Detroit Lantern Tours featuring the following evening walking tours for your pleasure and enlightenment: Incredible Journey to Midnight: Detroit Underground Railroad Experience, Notorious 313: Detroit's Sinister History; and Solid Gold Detroit: Soundtrack to the City.
Member: Detroit Metro Convention & Visitors (DMCVB).
Latest Reviews
There are no reviews for this listing yet!